How to Get there :
Alight at Tanah Merah MRT Station (use the escalator to go down and turn right to exit). Take Bus no. 2 from the bustop outside to Changi Village Terminal (about 25 mins)
Follow the sign at the carpark which says Changi Point Ferry Terminal. Here is where you will take a bumboat (6am - 8pm) to Pulau Ubin. The ride costs $2.50 and you pay when you are ON the boat. (about a 10min ride).
On arrival you can choose to either walk about or cycle ($3.00 & above for the whole day depending on the bicycle you choose).
Note : Bumboats only leave when they have a max of 12pax, so dont expect immediate departures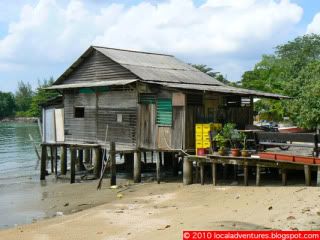 Known as the last 'kampung' (village) in Singapore, Pulau Ubin is an island off the North-east of Singapore. Pulau = Island, Ubin = tiles in Malay. In the past, the rocks here were used to make floor tiles, hence its name. It is also called Chioh Sua (in Hokkien) which means Stone HIll
In the 1960s, there were a few thousand people living on the island and granite quarrying was part of their livelihood. Currently, there are roughly 100 odd villagers left.
Cycling in Pulau Ubin is VERY different from cycling in East Coast Park. The paths here are not as smooth and there are lots of slopes going up and down so you need to be real careful. I just LOVED seeing signs that said "Disembark and PUSH" :D
Loads of monkeys here and they dont disturb you.
The Pekan Quarry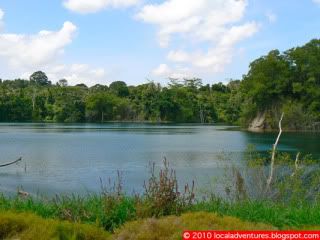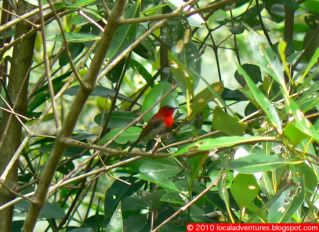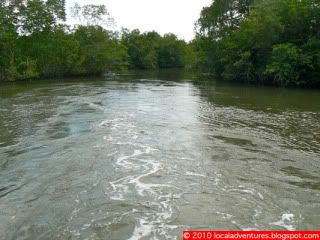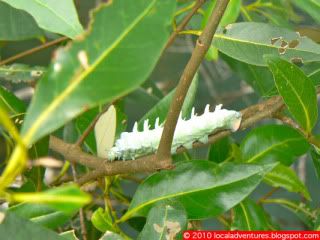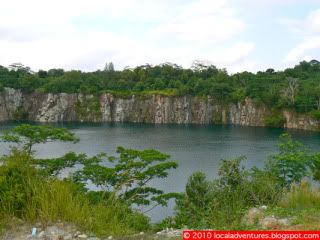 Ketam Quarry (this is apparently a good spot for star-gazing)
Check out this GORGEOUS spider!
Ubin Quarry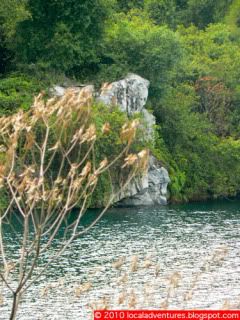 From the front view this white looking stone apparently looks like the Chinese Godess Quan Yin. We never made it to the front cos we were too exhausted from cycyling and walking